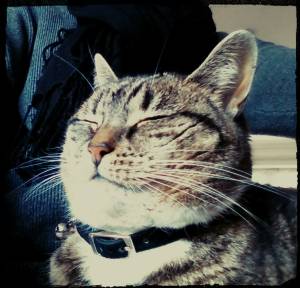 I just thought I would let you guys know that 5 and a half years ago, Hollie came to us. She had come from Wales and she meant so much to my daughter who was seriously unwell at the time.
Underweight and neglected, she is the most loving cat we have known and Lily and Hollie began their recovery together.
I wanted to say thank you for the fantastic work you do and for Hollie, a healthy, contented and very loved pussycat.
Kind regards,
Lucia James