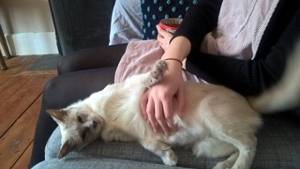 We thought you would like to know how Inca (now re-named Doris) is getting on…
I am pleased to say that after a quiet first week, she has now come out of her shell and seems very happy in her new home.
I have attached some pictures.
Thank you so much to you and Jenny for all of your help.