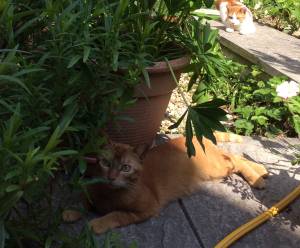 Here's an update on 2 relaxed cats enjoying the sunshine.
They have almost accepted strokes out in the open…they do come back when called. So all in all progressing as hoped.
The only adventure so far was Rory disappearing up a chimney I didn't even know I had and wasn't blocked off!
Bye for now, Bianca.