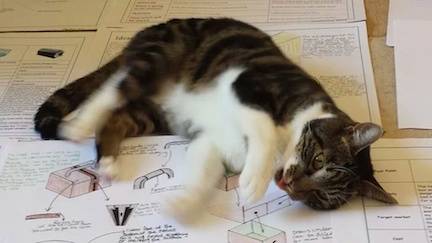 We adopted Fergie almost a year ago. When we got him he had been bullied by other cats and was scared of his own shadow. Since then he has developed into the boss of our household. He is confident, happy and cuddly.
His favourite past times are stopping me and my husband from doing any of our school marking, watching F1 on the TV, chasing anything that moves and lots of cuddles.
We are so happy to have Fergie and are very grateful to BWCR for all you do.