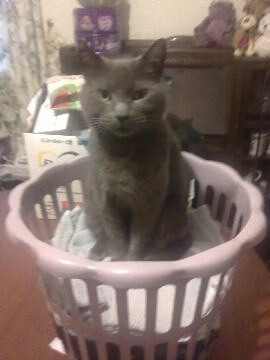 I thought I would send you an updated photo of the lovely Gracie. It is hard to believe it is six weeks since I collected Gracie and she is such a wonderful and beautiful cat.
I have registered her microchip and she is now vaccinated and had a check up at the vets. She is truly adorable and is a superb companion. She is still wary of my dog and is able to cope with his barking now – he is only barking when someone is at the door or if the phone rings!
She has made friends with one of my older cats, Pickles and they share the window sill to sleep on when the sun is out.
Thank you for giving my the honour and privilege of sharing my home with her – she is a special friend and will always have a home with me.