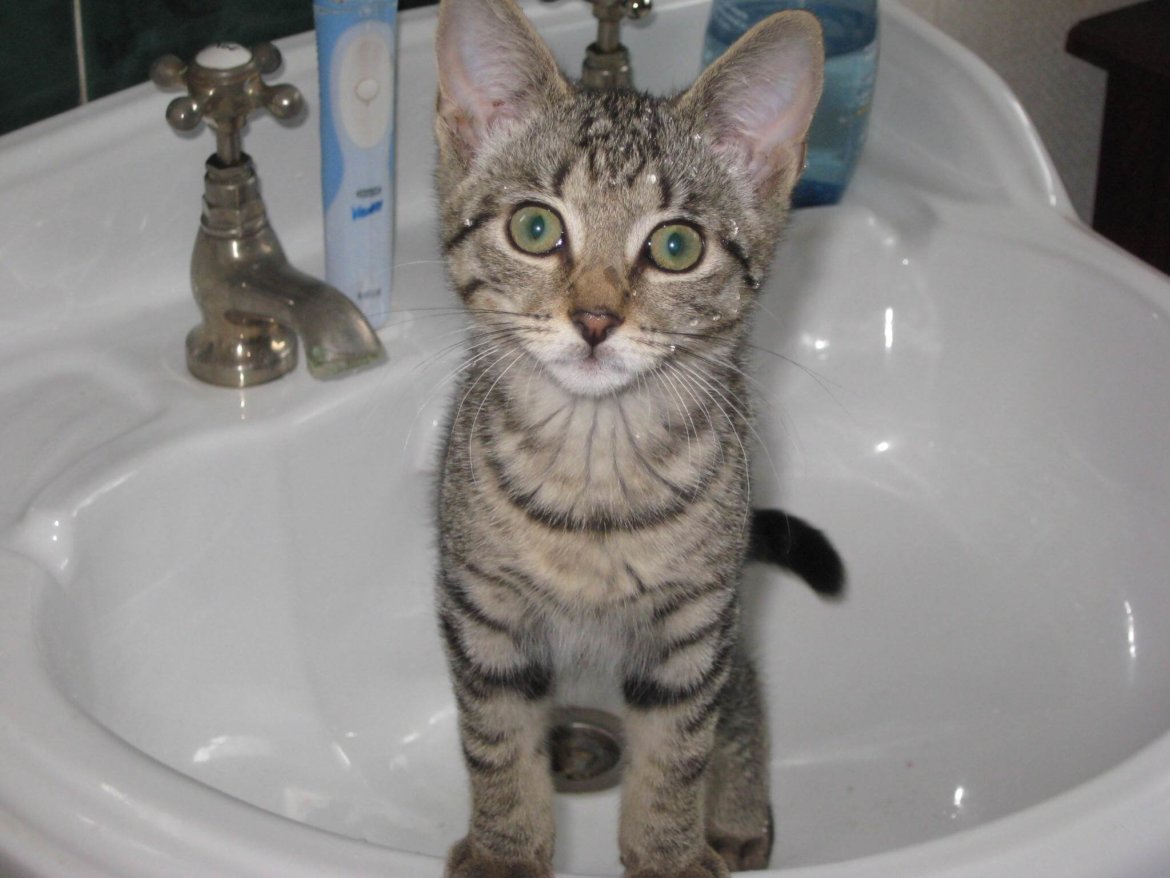 Hello. Well it has been over a month since we adopted our kitten Bella. She didn't have a name as such but came from the Tinker, Mischief, Rascal and Ruffian litter.
She is a typical kitten zooming around the place for a couple of hours then crashing out for ages. She loves chasing a big marker pen top along our wooden floor.
Her favourite craze at the moment is sitting in our bathroom sink and playing with the dripping tap. As she is quite naughty this has proved very popular with my toddler who finds her very entertaining.
When she is not being a little minx she is a loving puss who follows us everywhere and enjoys a good cuddle and stroke. She is on my lap purring as I write this.
Thank you B&W Cat Rescue for this super cat we can't imagine our home without her now.