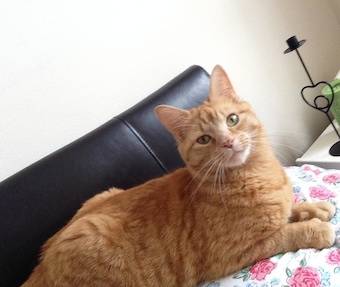 Thank you for letting me re-home Muffin. She is just lovely! The whole adoption process from start to finish was easy and professional.
I have her booked in with my vet for her injections and hoping she can go out very soon. Muffin will be very happy in her new home and will be with us forever.
Muffin has spent today in my bed fast asleep and getting to know her new buddy, Sonny the kitten.