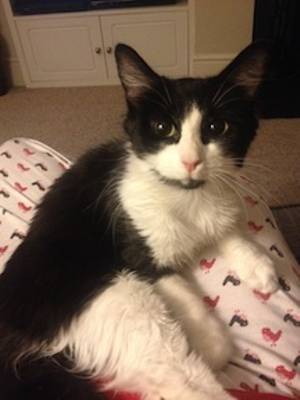 Hi. I picked up a nervous Emalilee yesterday, after a few hours in her new home, new owners and a new name she had settled right in.
She loves her cuddles and our lap to sit on. Very glad we bought a brush as her long hair is getting everywhere. She is lovely and gentle, we are looking forward to having her around for many years to come.
Thank you for being so quick and friendly with the adoption process.