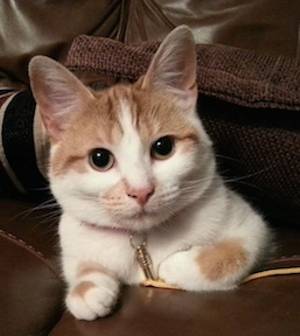 We picked up Bella from you a few months back and wondered if you would like to see how she is doing?
She is doing brilliantly and has just had her first birthday yesterday (give or take a few months). She is still a little nervous when being picked up and coming to us, but is getting better each day at it.
She is a friendly little puss, still very playful and luckily, she does not seem to want to wander out of our garden area. We keep her in at night but during the day runs wild through the cat flap.