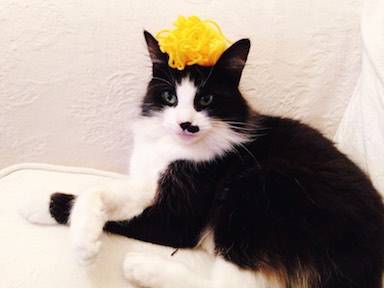 Olivia is now totally at home in Oxford. She's gentle and sweet and playful, something we wouldn't have said when we first met.
She's best sitting on a lap; the minute you sit down, there she is. I love it! She enjoys following me around the house, just in case I sit down for some reason, chasing her little toy mouse around the place, and enjoying the view from the windowsill. She is truly the sweetest little thing and we cannot imagine life without her now… in spite of the early mornings!
Thank you to BWCR for looking after Olivia until we found her. And a big special thank you to Margaret, who is one of the most patient people I know and held my hand as Olivia chose me.