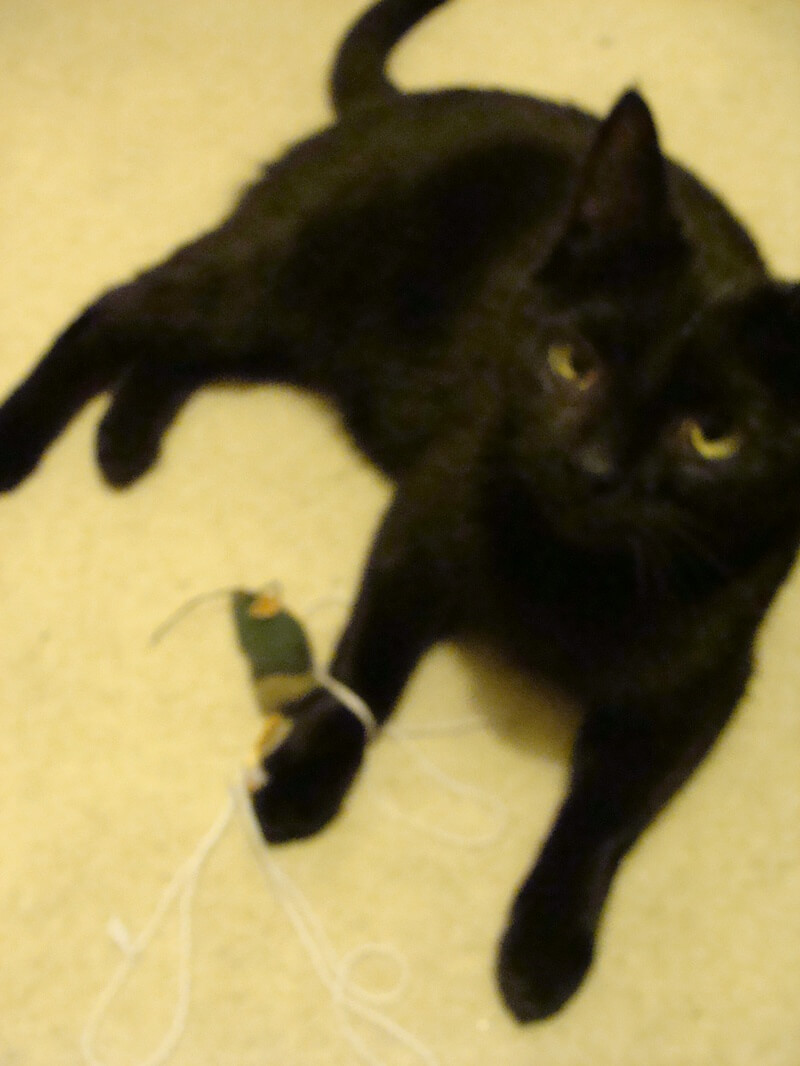 Suky is very obliging in having her photo taken!
She has really settled in and has met three visitors, dealing with them with what we now know is her normal friendliness.
She wants to sit on everybody's lap and be stroked. Really wonderful to see. I bought mouse-shaped toys for her to chase but she's way more interested in the other end of the string!
She has found the window sill, as well as a view into the back garden where she is mesmerised by the sight of the birds.
Thank you so much for matching us with her.