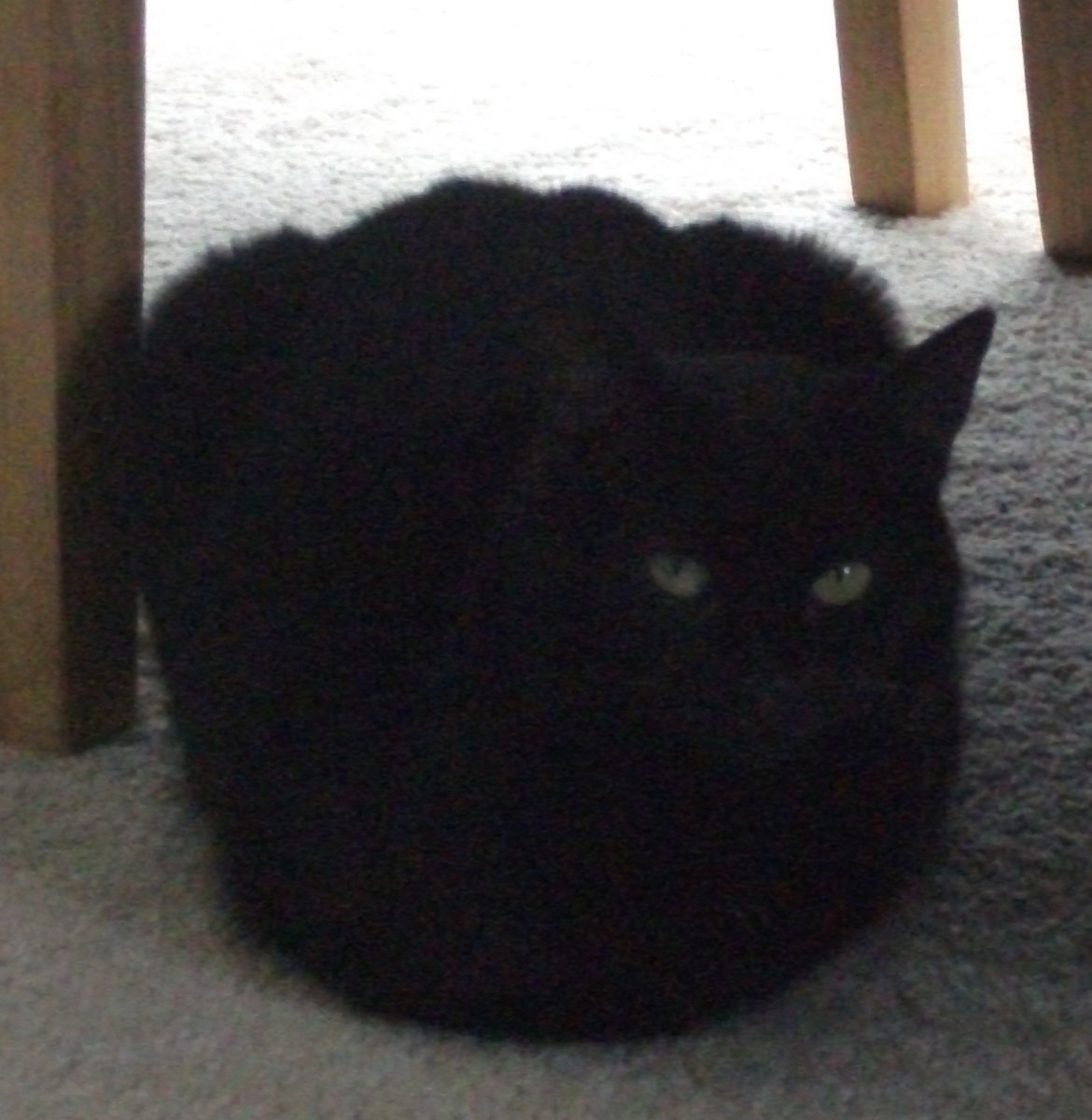 Beans is settling in her new home really well. We were a little concerned at the start as we knew she was shy when we adopted her, but within the first few hours of having her home, she was on our laps and has not looked back since.
She loves her hugs and will purr consistently when stretched out on your lap until she falls asleep, where she will happily stay for hours. (One of us has usually fallen asleep with her.)
She is still not keen on people knocking on the door or ringing the bell and will dart under the table to hide, but after a while she will come out to say hello and then choose a lap for the duration.
She even endeared herself to the vet when we took her in for her vaccinations and health check as she decided to spend some of the consult sitting in the sink!!
She loves to play and will play happily on her own with different toys, but doesn't mind us joining in with the game. If she is not playing, she will usually pick a spot between us on the sofa to sit and watch us work or sleep.
She loves to be involved with everything and will often follow us to find out what is going on and if she can be part of it.
Thank you for letting us have Beans. She is a lovely cat who has settled in well to her new home.