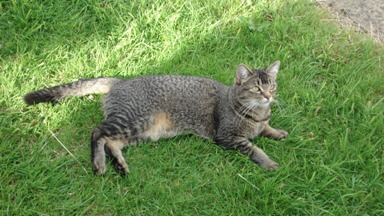 Here's an update on Jinx, the female kitten we had from you in November last year. She's doing really well, and settled in straight away.
She loves the garden, and pouncing on small insects whenever she can. The children love her, and Jinx can be very affectionate towards them.
We couldn't imagine our family without her now. My daughter says she's pawesome! Thank you very much!