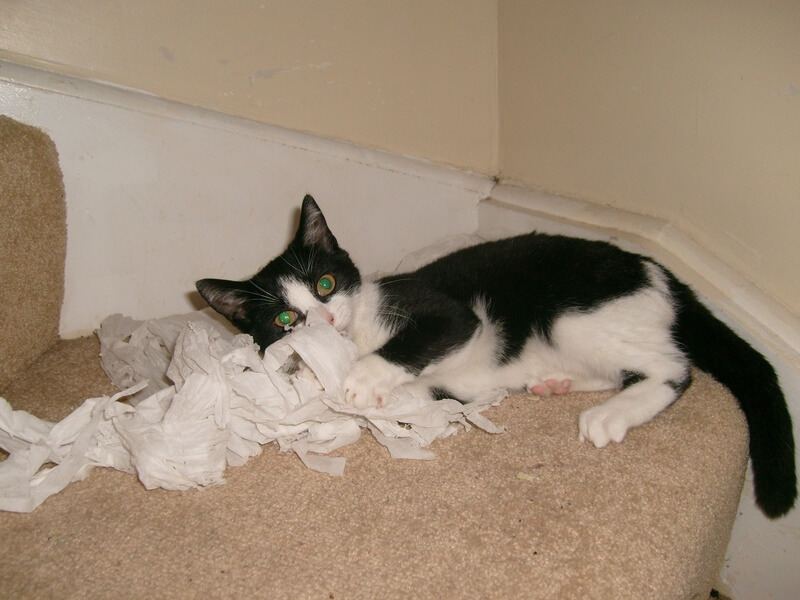 Just thought I would update you on the progress of little Daisy (Princess as she was originally known). She has settled in fantastically, rules the roost completely and we have had no problems whatsoever so far. She can even tolerate the kids!
Favourite activities are climbing the patio curtains to ring the wind chime at the top, chasing tail, climbing door frames and banisters (and sliding down), walking round the sink and bath especially when water is running, and best of all – doing her impressions of the Andrex puppy – I have lost many a loo roll to Daisy recently!
Not so keen on " the kitten in the mirror" though. Loves her food – has to know what is on your plate and if you are not careful she will steal it when your back is turned as the kids have found out.
Above all she is a friendly and happy little soul, totally bombproof and couldn't ask for a more perfect kitten. Many thanks everyone!