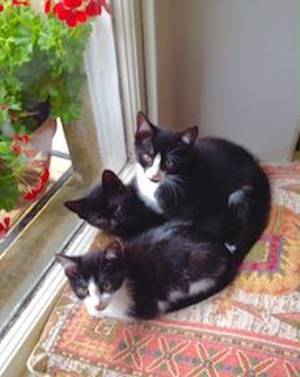 Hello, I thought I should send you an update.
They are super cute and we love them to bits. All doing really well.
The black one now called Tiggy purrs like an engine and I reckon will be a great big softie. Black and white Busty is still less purry but doing great and is so slinky we should have called here that. Our tiny Dinky is still half the size of the others but seems to eat fine and holds her own despite being so little.
Had there 1st injections and so all purrfect!
Thank you do much, Mary and Ed.