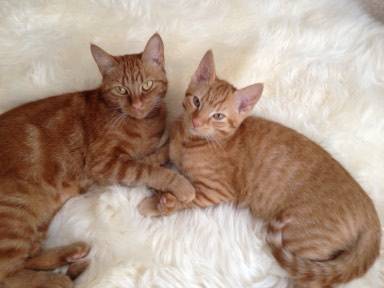 Just wanted to give you an update on the kitties. 🙂 We decided to re-name them Molly and Ron.
They are getting on really well, both are eating well and they love to play.
Molly has found a favourite spot on a foot stool next to the radiator and Ron is loving anywhere warm – especially somewhere he can get cuddles!