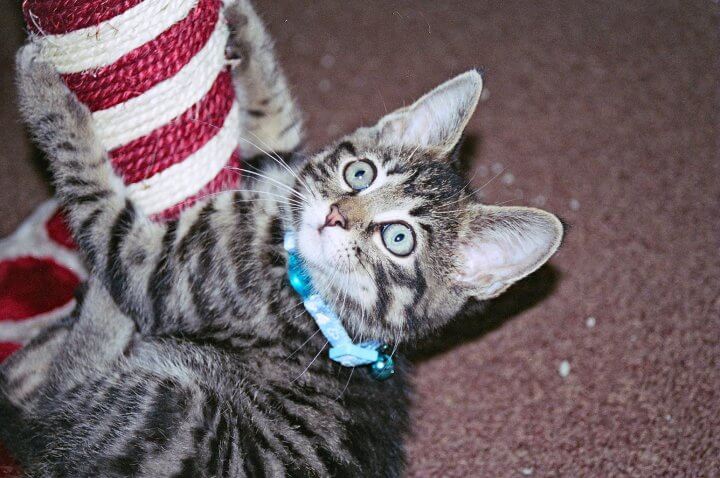 Just to let you know Nemo is coming along great. He's still the crazy little kitten we told you about. Very playful and quite boisterous at times.
He has become quite a character. Very noisy, in fact if you tell him off it's almost like he answers you back! The vet is very pleased with him, he's up to date with jabs and everything else.
His next visit is just for weighing and worming also to discuss him being neutered……. He has come on leaps and bounds and we love having him in our home.