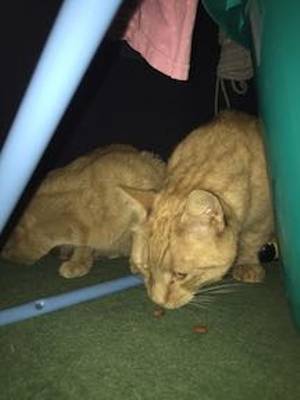 Just a note to say the boys are home and they are pretty chilled out considering the journey, very chatty and they have eaten. Elaine was a lovely foster mum it broke my heart when we left, but we have decided to stay in touch.
I'd just like to thank you for making this possible, I'm looking forward to the future…I have already set up a direct debit to continue there insurance once the free period ends and upgraded it! Only the best for my boys.
All the best & merry Christmas to you and all the wonderful people at the cat rescue centre…keep up the good work.
Seasons greetings and kind regards,
Lisa Bish