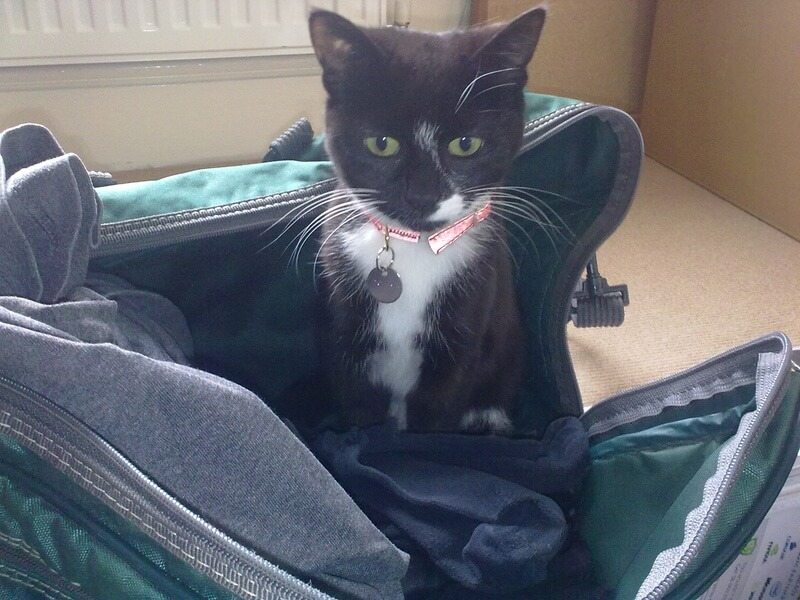 I've now been living in my new home for 4 months and wanted to let you know how I'm getting on. Well, I think I've landed on my feet here and I settled in from day one. It took me a few days to get used to carpets and to stop using my claws to help me walk around.
I've now got the hang of it and only use my claws when playing with my toys and secret sofa bashing when they're not looking. My family look after me really well. In fact they probably spoil me, but I'm not going to say anything because I enjoy the attention.
Although I'm not sure my 3.30 am wake up call by scratching on the bedroom door is always completely welcomed? Since I've been in my new home I've put on almost 1 kg and now weigh 2.2 kg, which is good for me. It's probably all those treats I get when I've been good!
My day mainly consists of eating, snoozing and playing outside. I enjoy being outside and I'm learning new skills all the time. I have a lovely little garden to play in and sometimes venture into the gardens either side.
I particularly enjoy watching the birds in next door's garden, although it can be quite frustrating when they always fly off.
I'm a content little cat and have my nose into everything, I often shadow mum around just in case she's doing something interesting and sometimes I take my favourite toy to dad and ask him to play with me. He often obliges, but I think I tire him out sometimes.
Anyway, I wanted to thank you for looking after me and to also thank you for finding me a lovely new home. I've sent a couple of photos for you so you can see how I'm getting on.